By: Defne Eldem, Arts and Entertainments Editor , The PawPrint
Fashion in the 1910s – In the first part of the decade, the Western world was defined by a rich and exotic luxury. In contrast to the gloomy reality of garments worn during the Great War. men's pants were cuffed and wrinkled to ankle length.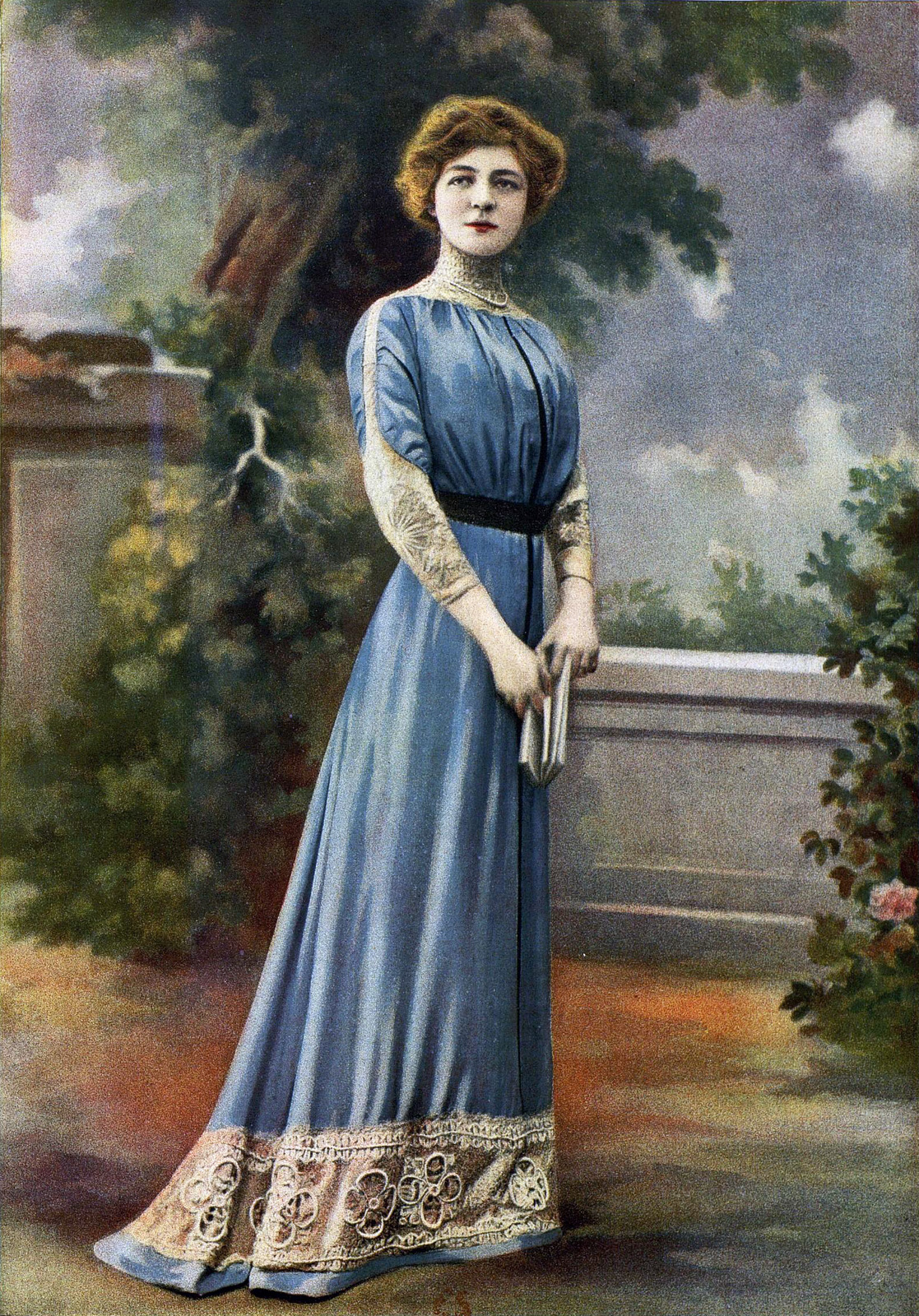 Fashion in the 1920s – The new standard was to use as few layers as possible. Clothes for females got looser and shorter. Knee-length dresses and skirts were now popular, as were loose-fitting tops. Canvas was also used to make shoes, making them lighter and more comfortable to wear.
Fashion in the 1930s – Films, particularly Hollywood, had a huge effect on fashion. Styles for men, women, and children were modeled on those seen on film with stars. Midi-length bias-cut dresses, puff sleeves, belted waists, and large yokes or collars. Old Hollywood evening gowns – backless, sleeveless, long bias-cut dresses.
Fashion in the 1940s – The silhouette of the 1940s was clean and thin, having a military sense about it. Short and close-fitting jackets, blouses, sweaters, and skirts were all plain and had the essential sharp shoulder pads. Long-sleeved shirts went out, skirts were worn casually, and slacks and "playsuits" became the standard.
Fashion in the 1950s – The style was completed with straight stovepipe pants, velvet-collar jackets, white shirts, multicolored socks, suede creeper shoes, and perfectly combed-back hair. Film actors like Marlon Brando and James Dean popularized jeans, white shirts, leather jackets, and greased-back hair in the United States.
Fashion in the 1960s – Miniskirts, fringe, bold florals, crochet, tie-dye, and more were birthed from this decade, so let this roundup of iconic style moments serve as your mood board now. American-born French actress, Marpessa Dawn eloquently wears a fit and flare dress; The silhouette is a '60s staple dress that will never go out of style.
Fashion in the 1970s – Bell bottom pants, frayed jeans, midi skirts, maxi dresses, tie-dye, peasant blouses, and ponchos were all popular fashions. Chokers, headbands, scarves, and jewelry made of wood, stones, feathers, and beads are some accessories that will help you put your early 1970s Hippie clothes together.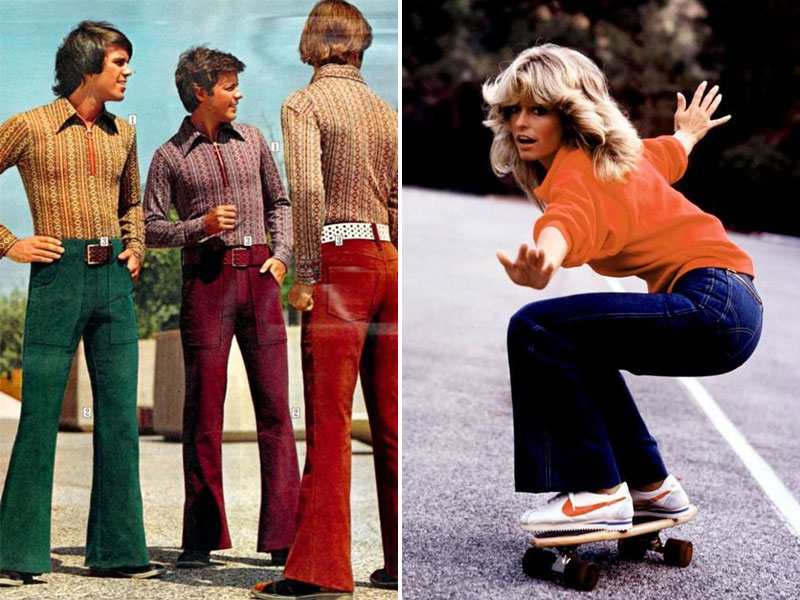 Fashion in the 1980s – The 1980s were a decade of daring fashion, colors, and silhouettes—as well as a lot of permed hair. It was one of the most varied decades in fashion, with styles ranging from torn tights and biker jackets to polished oversized blazers and poofy skirts, and style heroes ranging from Joan Jett to Joan Collins.
Fashion in the 1990s – Tight-fitting nylon shirts, tight nylon quilted vests, bell-bottoms, neoprene jackets, studded belts, platform shoes, jackets, scarves, and bags made of flokati fur, fluffy boots, and phat trousers were all popular raver fashion styles in the 1990s.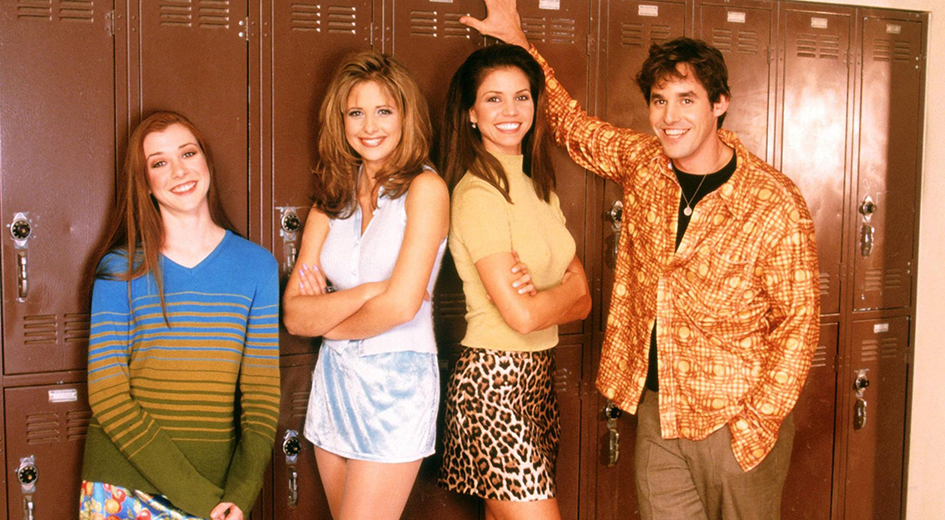 Fashion in the 2000s – The two main trends in the early 2000s were casual clothes and sportswear. Denim became a wardrobe essential for both men and women, with shirts, jackets, and caps joining the fray. Distressed denim, cargo trousers, tracksuits, rugby or polo shirts, flip flops, oxford shoes, and sneakers were all popular outfits for males.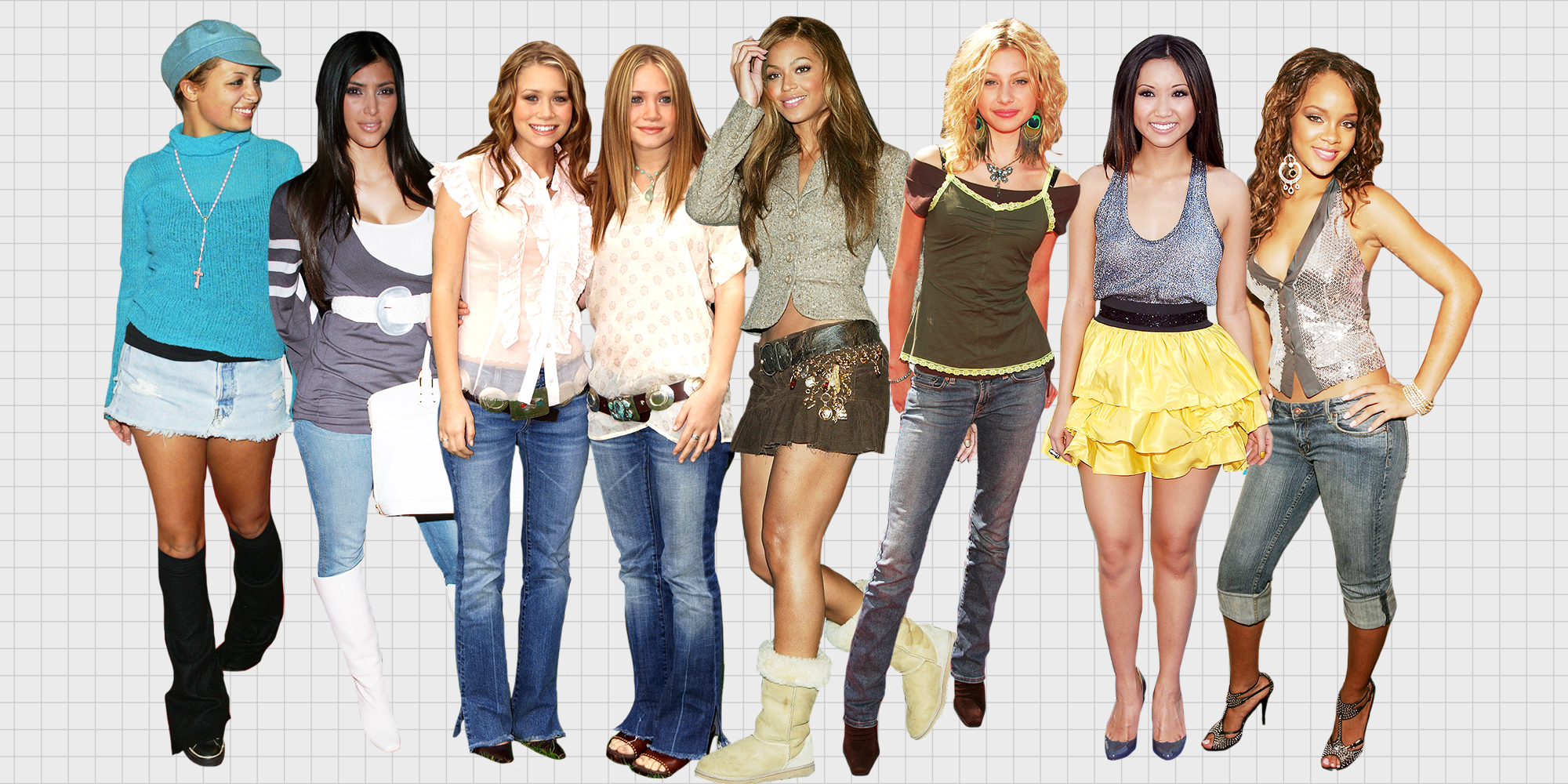 Fashion in the 2010s – Black boots, leather jackets, denim vests, bombers, monochromatic sports jerseys, waxed jeans, black varsity jackets, tapered sweatpants, drop-crotch trousers, layering shorts over leggings, and floral print are all popular trends in this style.
Fashion in the 2020s – Tube tops, oversized tops, biker shorts, and designer bags. Crop shirts, mini skirts, cardigans, jordans, hoodies, leather, mini dresses, tube tops, oversized tops, biker shorts, and designer bags. Individuals use fashion trends to express themselves and who they are. Fashion trends are infinite, innovative, and people use them to express themselves and who they are.
The fashion industry has become a widely competitive and incredibly important sector. Everyone's continued devotion and excitement for the annual fashion week events, as well as the arrival of new season products in our favorite branded shops, has not faded. More than a century later, our devotion to fashion and appearing fashionable remains original and enthusiastic.