How Halloween is celebrated in these 5 countries
By Angelina Saviozzi, Staff Reporter, The Pawprint
Halloween is one of the oldest holidays in the world and takes place on October 31. Halloween is still widely observed today in a variety of nations around the world, despite having origins in ancient festivals and religious rituals. Costume parties, trick-or-treating, pranks, and games are traditions in nations including Ireland, Canada, and the United States. There are further celebrations of the festival elsewhere.
United States
Halloween is a beloved and huge holiday in the United States that is observed on October 31 and has gained enormous popularity. Their traditions are similar in Canada and Ireland. In the United States "trick or treat," is a favorite Halloween activity among kids. Other popular Halloween activities include dressing up in costumes, carving pumpkins into jack-o-lanterns, and carving pumpkins into decorations. Spooky activities like telling ghost stories, watching scary movies, and visiting "haunted house" attractions are also very well-liked. Halloween also has its own typical sweets, such as candy corn, caramel-covered apples, and meals flavored with pumpkin.
Mexico
The Day of the Dead holiday, also known as Da de Muertos, is possibly Mexico's most well-known Halloween event. While the event is celebrated around the nation, the central and southern areas are where it is most cherished. There are certain customs that are celebrated nationwide, while the three-day festival's traditions differ depending on the area. Building altars for deceased family members and visiting cemeteries with gifts such as sugary candy skulls, delicious pastries, and bottles of tequila and mezcal are some of these.
Ireland
Ireland is thought to be the place where Halloween first originated. Even though Halloween is widely observed both in Ireland and the US, the Irish still have their own customs. In addition to trick-or-treating, kids also play a game called "knock-a-dolly," in which they knock on their neighbors' doors and then run away before they answer and as well as festivals Dublin hosts a Samhain parade every year.On Halloween, the Irish also play a card game in which kids choose a card and win the gift that is listed on it. On this day, the Irish traditionally eat a fruitcake known as barnbrack. Depending on which goodie is inside the cake, Barnbrack will predict the future of the person who receives it.
Japan
Halloween is typically associated with children worldwide. False, Halloween celebrations in Japan have a strong adult touch. Trick-or-treating is really not a normal thing, although cosplay and parties are popular for the adults. This year's Halloween celebrations have already created chaos in Tokyo, and the actual day hasn't even passed yet.One of the biggest celebrations for halloween in Japan is The Kawasaki Halloween Parade, which draws over 4,000 costumed viewers, is the most prestigious Halloween event in Japan. But you can't just show up in anything you want. Participants must apply at least two months before the event to attend, and there are requirements.Cosplay is already a huge part of Japanese youth culture, so individuals who participate in Halloween celebrations find it easy to dress up.
China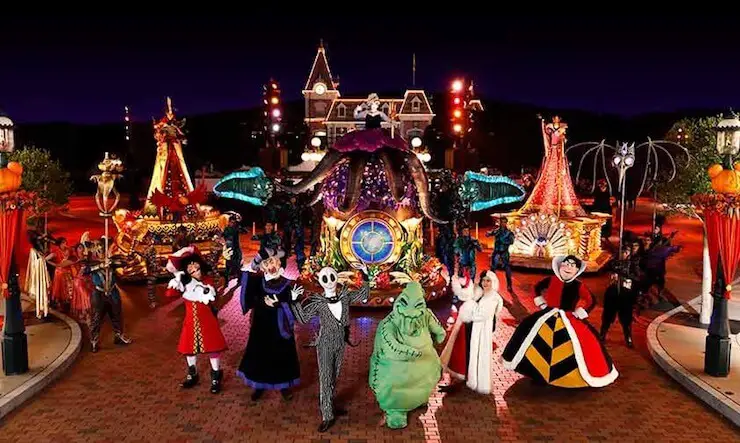 Halloween was introduced to China by expats and foreigners. There will likely be Halloween decorations in areas with a large resident population. Festivals like the Hungry Ghost Festival, the QingMing Festival, the Double 9th Festival, and the Spring Festival all are celebrated for halloween. In recent years, Halloween has grown in popularity in Hong Kong. Halloween is used by Hong Kong to promote its theme parks, including Disneyland and Ocean Park. In order to replicate the frightening ambiance, Hong Kong locals often decorate their shopping centres as well.