Top Designers Featuring in this years Milan Fashion Week
By Rufaro Zaranyika, Arts and Entertainment Editor, The DAA Pawprint
What is Milan Fashion week?
Milan Fashion Week, which is held twice a year in February and September, puts fashion in the spotlight and celebrates it in the heart of Milan with fashion lovers from all over the world, buyers and the media. Milan Fashion week (MFW) is organized in part by the non-profit organization 'Camera Nazionale della Moda Italiana.' Around 70 fashion shows and 90 designer presentations are presented to an international audience of some of the world's most famous celebrities, and designers through catwalk shows, designer showrooms and static presentations. Each MFW generates an estimated €15 million for hotels and businesses in Milan. In addition to its womenswear shows, Milan also hosts events dedicated to menswear, such as Milan Fashion Week Men's in January and June, which are significantly smaller in size and popularity.
When does Milan Fashion week take place?
Milan Fashion Week is a bi-annual fashion show held in Milan, Italy. The Camera Sindacale della Moda Italiana, which later changed its name to Camera Nazionale della Moda Italiana, hosted Milan Fashion Week beginning in 1958.The event at the time featured catwalk shows and exhibitions showcasing the Italian fashion industry and its talents. The Camera Nazionale della Moda Italiana still organizes Milan Fashion Week, with the goal of promoting Italian fashion designers both in Italy and internationally.
Where does Milan Fashion week take place?
Milan Fashion Week has recently relocated to three major venues in the city of Milan: Spazio Cavallerizze, which is part of the Leonardo da Vinci National Science and Technology Museum; Palazzo Reale's Sala delle Cariatidi, and the Padiglione Visconti, which is located in the heart of Scala Ansaldo Workshop. Other show venues can be found throughout the city, particularly for larger fashion houses like Gucci, Dolce & Gabbana, and Prada.
4 of the most unique runway looks and shows from the Milan Fashion Week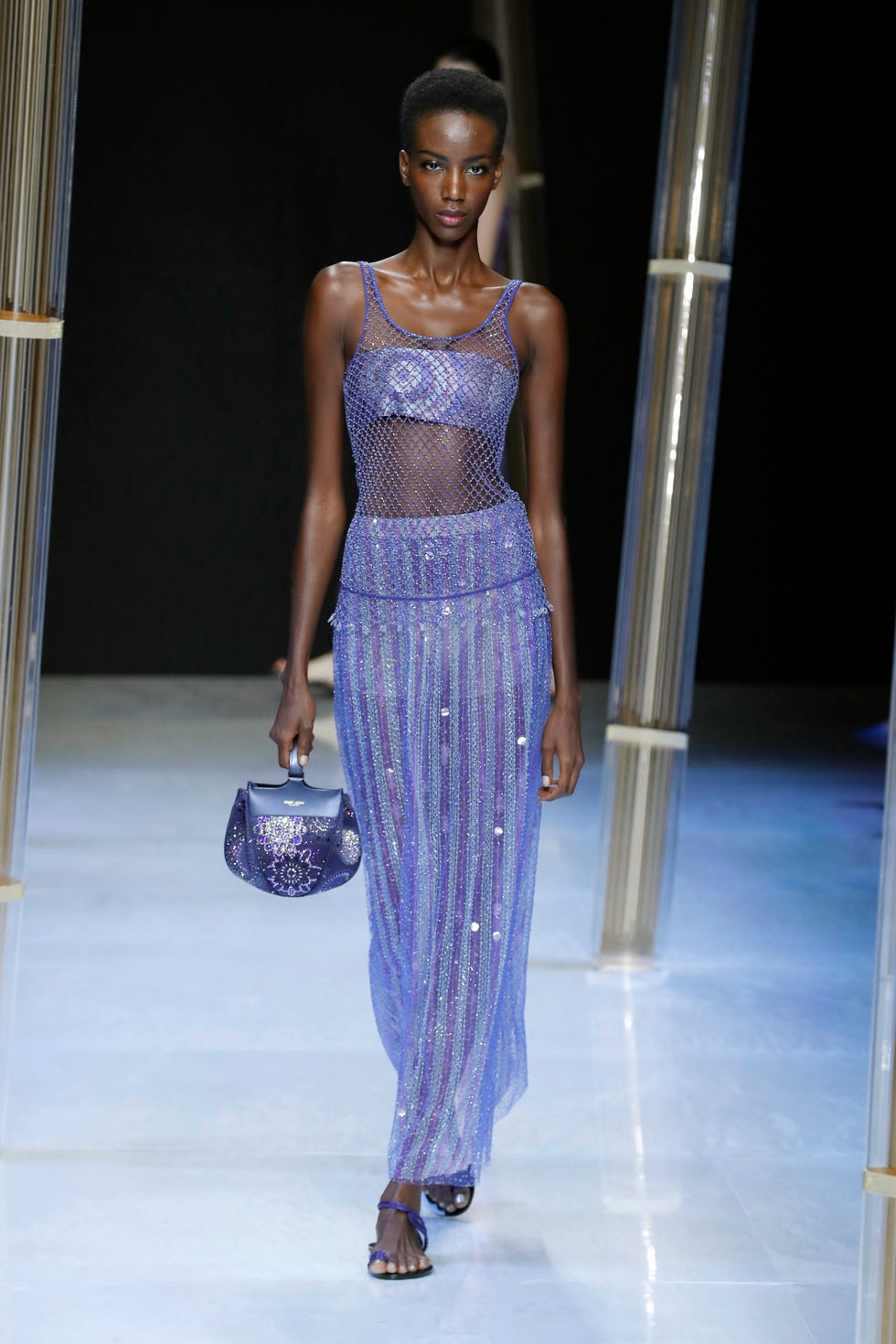 The Armani show featured 50 different shades of beige…then gray, then purple. A soft femininity that felt lighter than air was achieved through a gradient of muted and pastel tones shimmered with sequins, beading, and metallic threading.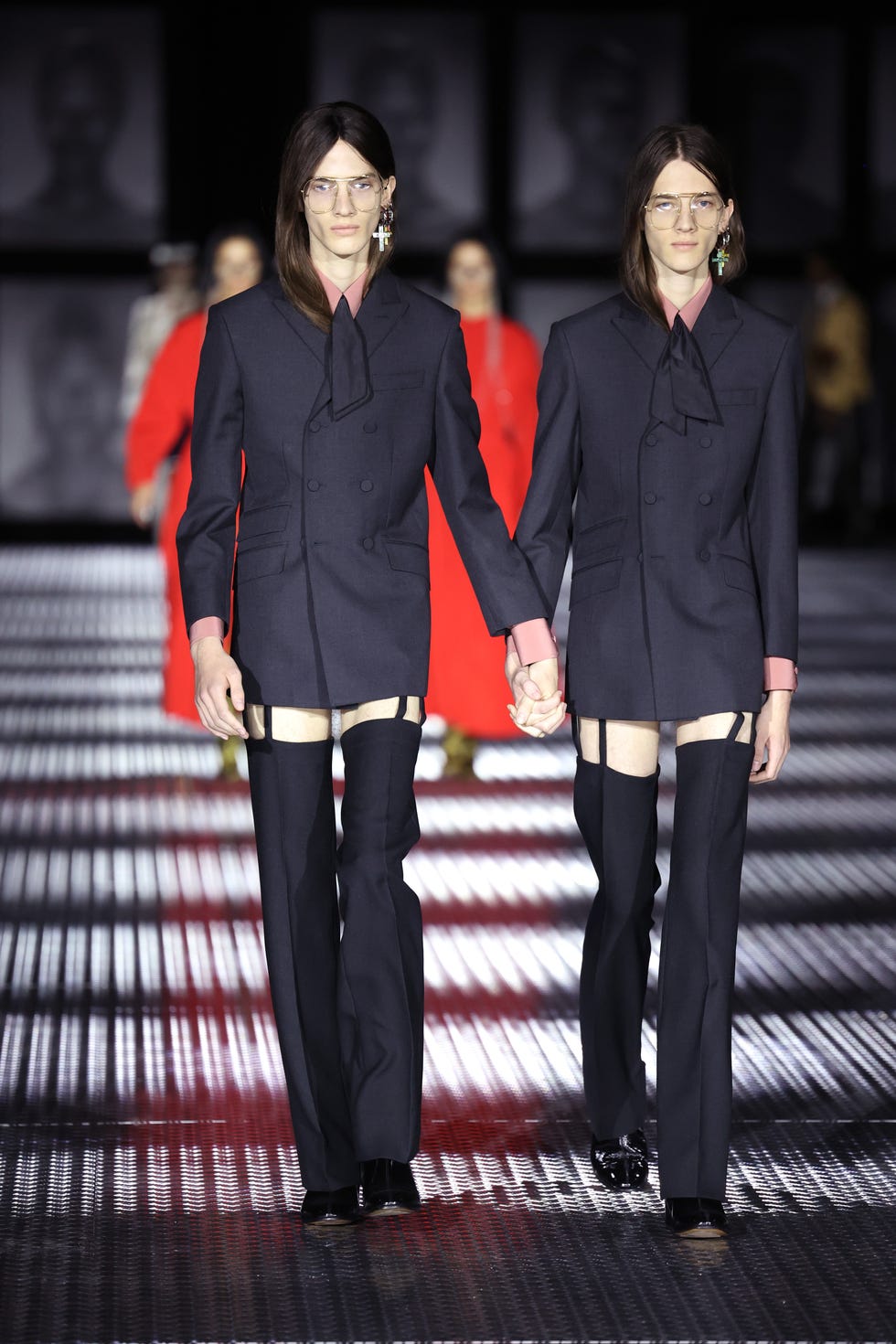 Gucci found 68 identical twins to walk the Twinsburg runway. Each walked on opposite sides of a raised wall, which pulled up to reveal that the other half of the audience was watching the same show on the other twin's television.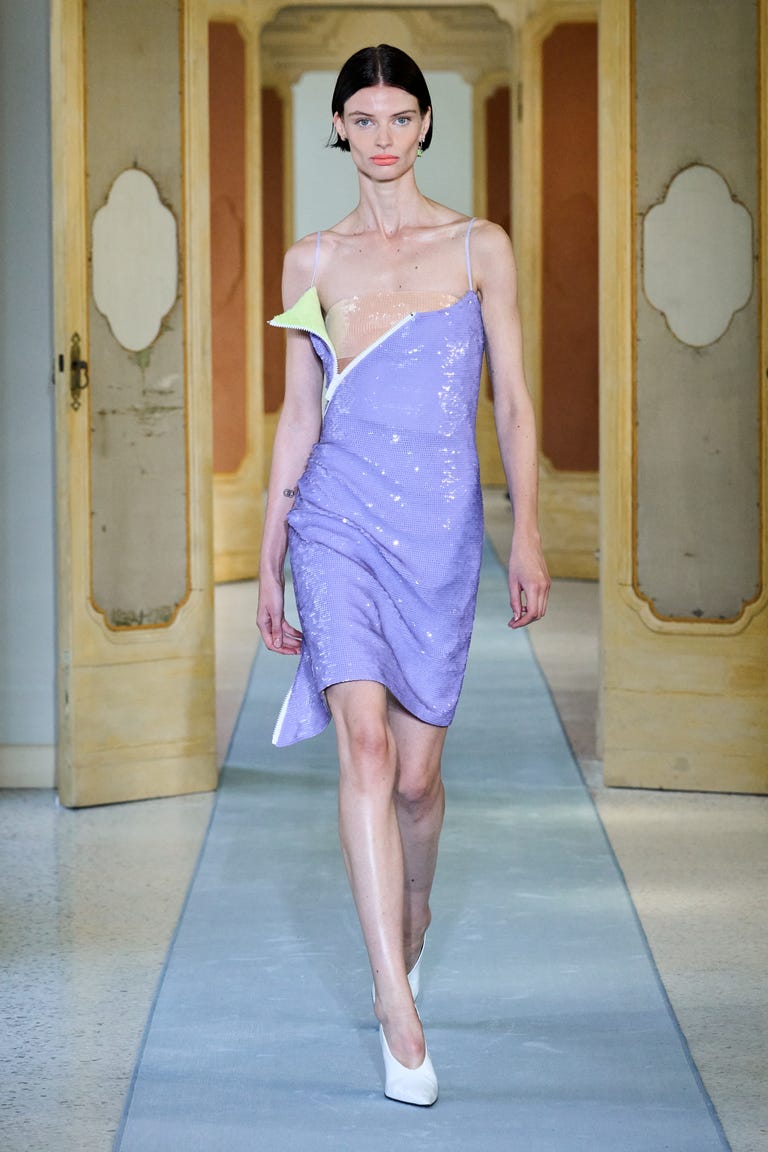 Dsquared2's Dean and Dan Caten put the "summer" in spring/summer 2022. The ready-to-wear collection features a riot of colors and patterns, giving off a 1970s meets Y2K vibe.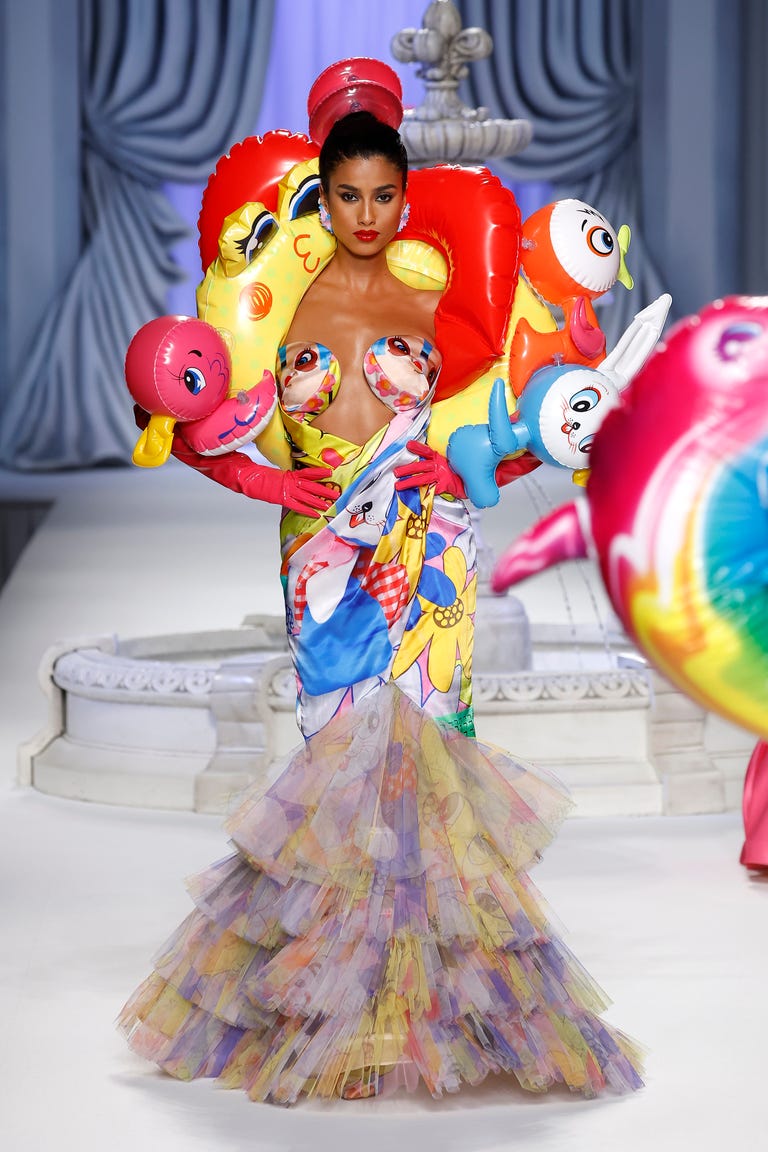 Jeremy Scott, , and his spring/summer 2023 collection is no different. Inflatable pool toys, floaties, and literal life preservers can be found in evening gowns and workwear, such as this one with inflatable animals.