Hospital Fire in Iraq
By: Jenna Zuraiki, Features editor, The Pawprint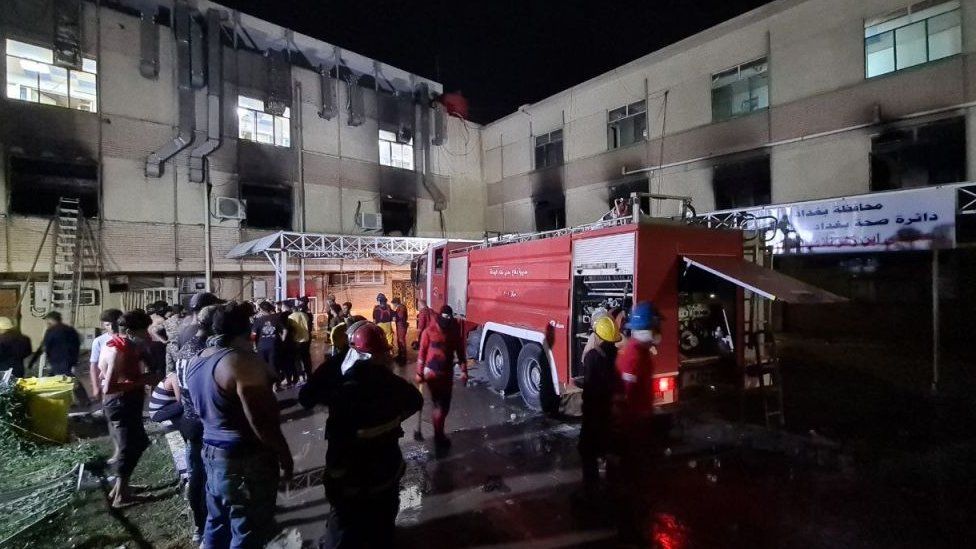 By: Jenna Zuraiki, Features editor, The Pawprint 
Around 82 people have died and more than 100 were injured in a fire at Ibn Khatib hospital in Iraq, Baghdad. These patients were being treated for coronavirus. The accident was caused by an oxygen tank exploding. Many videos were posted on social media of firefighters running to extinguish the fire, while people in the hospital attempt to run. Mustafa-al Kadhimi, the Iraqi Prime Minister, suspended the health minister and issued an investigation into the accident on Sunday. 
Kadhim Bohan, the head of Iraq's Civil Defense, claims that the fire had broken out in the hospital's intensive care unit, which was designated for pulmonary resuscitations. He goes on to say that about 30 patients were in the intensive care unit, which was only served for patients who had severe cases of Covid.
Kadhim says that the fire was taken care of and was under control by Sunday morning. In a statement, the government's human rights commission said the incident was "a crime against patients exhausted by Covid-19". Doctors and nurses at the hospital say that many of the patients had died when they were taken off the oxygen machine to be evacuated, while others were unfortunately suffocated by smoke.